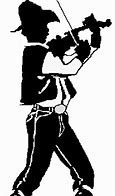 On December 11th the Fiddlers will be visiting us again so come on out and join in the fun. The Fiddlers love to come to the Park because of the size of the clubhouse and especially the fine welcome they always get from our members.
Again, because of covid restrictions we won't be able to have the usual potluck meal so bring a brown bag lunch for yourselves.
Hope to see you all on the 11th. The music starts at 11am and runs until about 4pm with a break for lunch.
Submitted by Ron and Kay Erkert lot 6