It's getting to feel a lot like Christmas all around the town.🎼🎼
Just like here at Lone Star Corral.
We will have our annual Lot Decorating Contest this year beginning December 6th to December 23rd. Winners will be announced at the Christmas Dinner on December 25th.
CO-OP members, decorate your lots. Visitors will do the judging.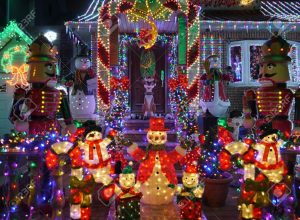 When a visitor checks in, they will receive a contest judging form.  They will make their selections by touring around the CO-OP, then return form to the office with their selection of 1st, 2nd, and 3rd place.
(Hope we have a lot of choices for the visitors to select from.)
Any questions, contact me, Lot 75 or 830 410 9111.
Merry Christmas
Anna Hoppe
Bluebonnet President