Starting Wednesday, December 4th at 6:00pm in the Clubhouse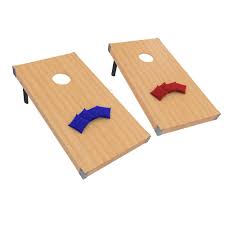 The game of Cornhole! The object is to get the beanbags into the holes on the boards to earn points for your team.
We have a new game set built by Ron Maurer (workcamper) and Joe Bob Jackson.  Thanks!
Come join the fun and try something new every Wednesday.
Submitted by Ron and Joe Bob Lot #129