WARNING to all LSC Members presently in the Co-op!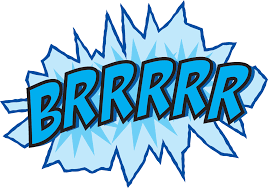 Freezing weather is expected every night for the next 5-6 nights. Be sure to protect your rigs to prevent frozen, or worse yet, broken pipes in your RV. Fill your water tanks as necessary, disconnect hoses as necessary, drip water, and open cabinets to circulate the heat to the pipes under the sinks.
UPDATE:  After consultation with Uvalco, we were told that the water pipes on/in the ground should not freeze. However, the BRASS FAUCETS will freeze!  Uvalco's advice is to unhook your water hose from the pedestal and drain the hose. Turn the RED handle to the off position and open both brass faucets.  Wrap a heavy towel around the faucets, cover with a plastic bag (in case it rains), and zip tie it closed.  If necessary, the hose can be reattached during the day, but be sure to take these precautions to protect the system during these next 5-6 days of freezing weather.  If these instructions are not followed, you may be responsible for the cost to replace any damaged faucets.
Small heaters will be placed in the men's restroom, kitchen, and laundry room as those pipes are on outside walls. Cabinet doors are to be left open to circulate the heat. Please do not adjust or shut off.
Early morning driving may be hazardous, so be careful.
Submitted by Board of Directors