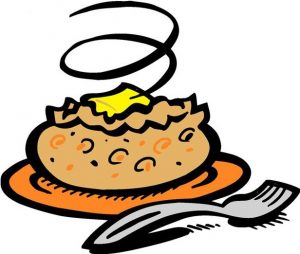 The clock is ticking on the Baked Potato Supper Grab N Go dinner tickets. Get yours now before its too late! The dinner is February 6th at 5pm. Tickets are $6.00 You can pick up or have it delivered to your lot for $1 more.
Supporting your Auxiliary by participating in fundraisers is the way to ensure we have funds available for social and recreational needs such as the repair of our pool tables and renovation of our Memorial Board.
Get your ticket today in the LSC office or from any Bluebonnet Officer.
Submitted by The Bluebonnet Officers