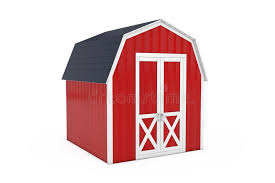 It's time to spruce up our Bluebonnet Red Barn.  Last March the Membership approved the funds to repair, paint and change the hardware on our storage barn.  The barn will be power washed next week (Thank you Dan) to remove loose paint and dirt.  After a couple of days to dry, we will apply caulk to some cracks in the building.  Then the next day, we'll need to lightly sand the caulked areas and paint.
We are looking for a few volunteers to help with the sanding and painting on October 17th, 2020 from 8:30 AM until whenever we're done.
We don't want so many people that we're tripping over each other, but would like to line up 4 or 5 volunteers.  If you are interested in helping, please let me know, Lot 101, or I'm in the park directory for email and phone.  All materials will be provided.
Remember:  EVERYONE is a Bluebonnet!!
Samme Buck
President, Bluebonnet Auxiliary