Tuesday, December 24th at 7:00pm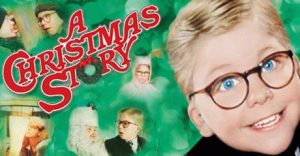 Join us in the Clubhouse on Tuesday, December 24th starting at 7:00pm.  Bring an hors d'oeurve to share and your own table service. Beverage service will be provided but feel free to bring your own if you want.
There will bring a Gift Exchange and if you'd like to participate, bring a wrapped gift of $10 value.  These are always a fun time!
We will show the movie, "A Christmas Story".
Hosted by Valerie Payne, Rose Schafer, Mary and Larry Brogan.
Submitted by Valerie Payne Lot #89