On Monday, November 11, 2019 at 10:00AM a program to honor and recognize our veterans took place at the Clubhouse.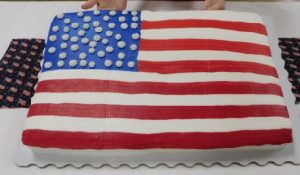 The Bluebonnet Officers wish to thank all those who came out to honor our veterans.  We welcomed friends from the American Legion   as well as the Veterans of Foreign Wars. Opening remarks on the history of Veterans Day were made and the Pledge of Allegiance was recited. Ron Erkert led us in the singing of the National Anthem.  Ron then sang for us the Civil War ballad "Lorena".  Edmund Strickler led us in a prayer of thanks and gratitude to our veterans. Edmund also gave a reading from Alden Solovy's Poem, To Bend Light.
The D'Hanis High School Marching Band led by Mr. Chris Castro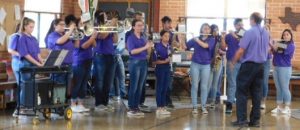 performed several selections to the delight of the crowd.  Donations in the amount of $512 were made by LSC Members to the band. 

  Refreshments were served by Minta Ross, Rose Schafer and Cindy Smith.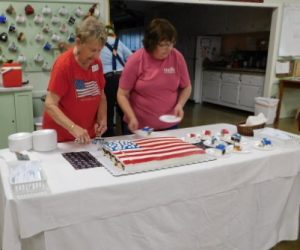 A Special Thank You to our own Bluebonnet Vice-President, Randi Rigsby for her many hours of hard work to organize this event.
Submitted by The Bluebonnet Officers