Our members enjoy a friendly game of poker on Thursday evenings at 7PM. This evening, it happened to be all gentlemen, however, ladies are welcome to join as well! A variety of games are played, dealers choice. Visitors are welcome.
Richard Trice, Ed Yales, Howard Hatfield and Jim Mossman keep a close eye on John Swatloski as he deals a game of 5 card stud.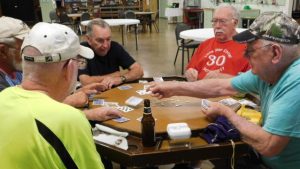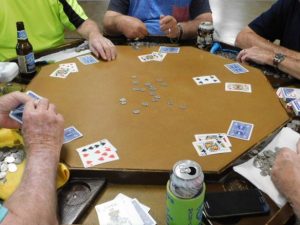 Ante up and play!
Jim Mossman takes a turn at dealing!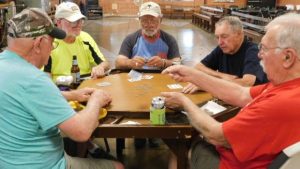 Come join the fun!