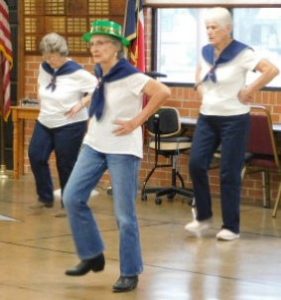 Our Lone Star Corral Line Dancers entertain not only the LSC park members but also travel to local rehabilitation and senior centers to entertain and delight the crowds there.  Our leader/instructor, Betsy Vannatta, has been coordinating this group for 20 years.  Thank you Betsy! Everyone is welcome to dance here!
The group entertains us during a social hour.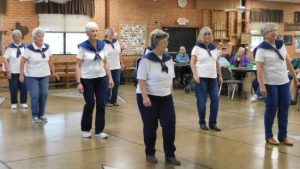 Those boots are scootin' !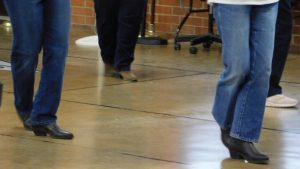 One of the Line Dancers favorite song, Trashy Women, by Chris Wells, is always fun and you'll never know who'll show up!  Including a very trashy woman…our own Larry Brogan.